#CMSC2018: PACE Communication & Media Studies Conference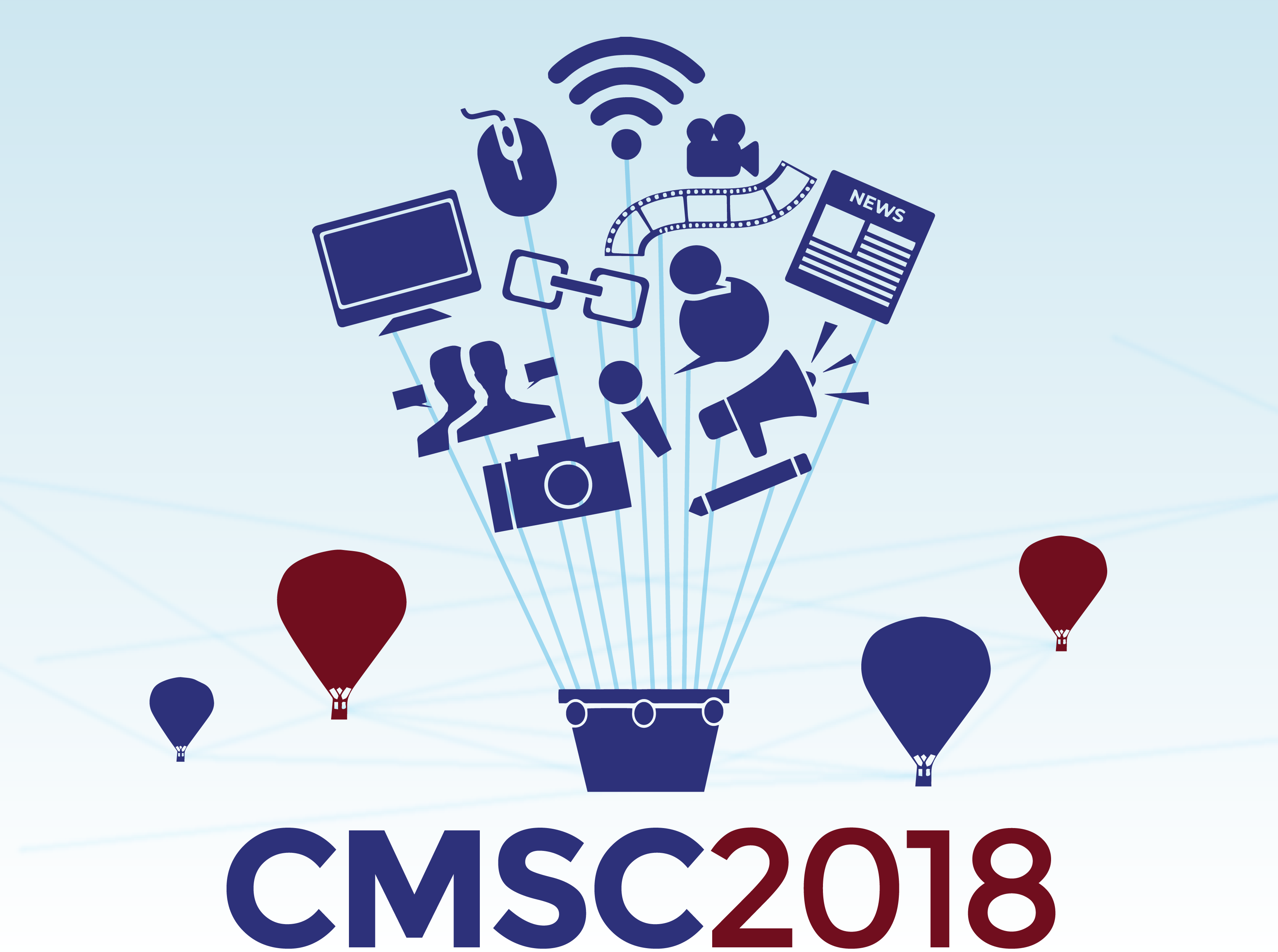 COMMUNICATION & MEDIA STUDIES CONFERENCE

"Sharpening Media & Communication Competencies in a Post-Truth World"
Holy Angel University, Angeles City, Pampanga
May 10 to 11, 2018
Important Dates
Deadline for Submission of Abstracts – April 15, 2018
Notification of Acceptance – April 20, 2018 (or earlier)
Submission of Full Paper – April 27, 2018
Deadline for Early Bird Registration – TBA
Rationale
"Post-truth" was declared by Oxford Dictionaries as 2016 Word of the Year. Such declaration highlights a viral communication phenomenon that has arguably played a role in the presidential elections of the United States and the Philippines. Post-truth or alternative facts have fired up a corrosive online discourse that insidiously blurred the distinction between real and "fake news." Orchestrated groups defending a political agenda even label legit mainstream news organizations as purveyors of alternative facts if the information is hostile to their agenda.
Knight Foundation, a Miami-based advocacy group that promotes the pursuit of quality information as a crucial driver of a healthy representative democracy, released USD4.5 million to fund projects that aim to address the declining trust in media.
Amazon has recently used a "Verified Purchase" tag to verify whether a review posted on its website is authentic feedback from an actual book buyer and reader.
To ensure more intelligent, issue-based conversations, Rappler has implemented a comment moderation policy that filters out obscenities, hatred, and personal attacks.
These examples point to the context of media practice today and the challenges of a post-truth world shaped by "uncontrolled partisanship" (Taub, 2017). Media practitioners and educators are urged to overcome these challenges and contribute to the existing initiatives that opt to combat the alarming threats to our democratic ideals.
PACE supports these initiatives by providing an industry-based academic discourse platform during its Communication and Media Studies Conference, which will be held on May 10 to 11 2018 at the Holy Angel University, Angeles City, Pampanga, Philippines. Entrusted to promote quality communication education by sharpening the competencies of current educators and preparing the future communication media practitioners, the conference aims to achieve the following outcomes:
Conference Outcomes
Towards the end of enhancing the media and digital literacy competencies of the participants, the targeted conference outcomes are:
Updated knowledge on the indicators of alternative facts and its sociocultural, political, and ethical implications;
Collaborative design of teaching strategies focusing on future-ready skills for communication and media industries;
Advocacy on responsible journalism, online engagement with netizens, and digital citizenship.
Call for Papers
Researchers, practitioners, teachers, and students (graduate and undergraduate) of Communication, Development Communication, Media, Journalism, Broadcasting, Film, Advertising, Public Relations, and allied fields are invited to present research outputs related to the conference theme.
Sub-Themes
The contexts of the papers may revolve around, but not limited to:
Digital literacy
Digital citizenship
Pedagogies in media education
Online research methodologies
Advocacy campaigns
Computational propaganda
Digital technology and democracy
Trolling and human rights
Future-ready competencies
Content farming
Online identities
Online crisis management
Copyrights and intellectual property
Data privacy
Abstract Submission
Submit an abstract with 250 words maximum on or before March 30, 2018. Identify the paper's keywords separated by a semicolon. Include the title, the name/s of author/s, institutional affiliation, email, and mobile number.
Send your abstracts to [email protected] witht the subject "CMSC2018 Abstract"
Abstract Review and Acceptance
All papers will undergo a double-blind peer review. Notice of acceptance will be received not later than April 10, 2018.
Submission of Full Paper
Those whose abstracts are accepted for paper presentation are requested to submit the full paper on or before April 27, 2018, following these guidelines:
Maximum of 5,000 words (excluding tables, figures, and references)
APA Style of Documentation (6th edition)
Double-spaced
One-inch margin on all sides
Page numbers at the bottom center of each page
Title, authors, institutional affiliation, email should be included on page 1
Graphs and visuals can be reproduced electronically
Send two copies of the paper in Word format and PDF.
Conference Program Chair:
Prof. Joeven Castro
Vice President for Luzon
Far Eastern University
Phone/ Fax: (+632) 7355621
Email Address: [email protected]
Conference Secretariat:
Prof. Jed Asaph Cortes
Assistant Secretary
Visayas State University
Phone/ Fax: (+632) 7355621
Email: [email protected]
Speakers
Keynote Speaker
"Defending the Philippine Press Freedom in a Post-Truth World"
Atty. Melencio S. Sta. Maria, Jr.
Dean, Institute of Law
Far Eastern University
Legal Analyst & Radio/TV Anchor, TV 5
Plenary 1
"Teaching News Writing in a Post-Truth World"
Felipe Salvosa
Program Head, Journalism Department, University of Santo Tomas
Editor, The Manila Times
Plenary 2
"Freedom of Speech and of the Press in the Age of Trolls"
Gemma Mendoza
Rappler
Plenary 3
"Future-Ready Skills as Digital Citizens"
Kai Jimenez
Head of Corporate Development, The EON Group
The full program will be made available on the PACE website soon.
Conference Fees
| Type | Early Bird | Onsite | Remarks |
| --- | --- | --- | --- |
| PACE Individual or Institutional Members | P2,600.00 | P3,000.00 | |
| Non-Members | P3,200.00 | P3,600.00 | |
| Student | P1,200.00 | P1,600.00 | Graduate or undergraduate. Participant must present valid student ID to avail of discount. |
Accommodation
PACE and HAU will provide a detailed listing of possible accommodation options in Angeles City, Pampanga.
Notes
Membership dues received during the Pinoy Media Congress 12 are valid for SY 2017/18 only.
Those who intend to arrive before or stay after the conference proper may inquire about additional accommodation fees directly with the lodging venue.
Payment of Fees
Early bird participants may contact PACE via [email protected] for payment details.