PACE-CHED partnership trains teachers on new course offerings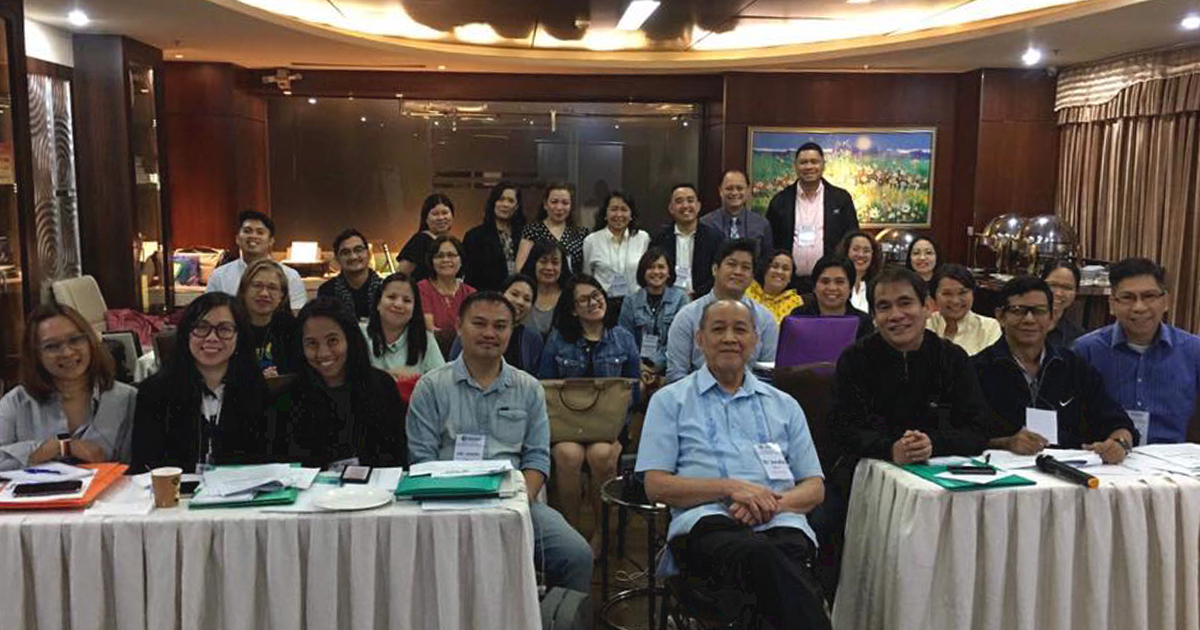 PACE and the Commission on Higher Education (CHED) Technical Committee for Communication have collaborated to train selected teachers from Luzon, Visayas, Mindanao, and the National Capital Region on new courses integral to the AB Communication curriculum on December 3 to 5 at the Ramada Hotel, Manila.
The workshop focused on teaching "Knowledge Management (KM)" and "Risk, Disaster, and Humanitarian (RDH) Communication."
"The workshop updates active PACE members on the media and communication ecology and the crucial role of communication in data-driven industries and the challenges of living in a disaster-prone country," said Dr. Rowena Capulong Reyes, PACE president.
"We thank CHED through Mr. Ramon Tuazon for leading us to this learning necessity," Reyes further said.
List of trainers and topics includes:
"Review of KM Principles, Practices, and Tools"

Dr. Joey Alagaran | Philippine Information Agency

"KM Outcomes and Competencies Mapping"

Dr. Serafin D. Talisayon | Community and Corporate Learning for Innovation

"Risk Communication in Emergency & Disaster Management and Humanitarian Operations"

Dr. Mahar Lagmay | UP Resilience Institute
Dr. Ted Esguerra | Disaster and Crisis Lead, Israel Aid Philippines

"Competencies Mapping in Risk Communication in Emergency & Disaster Management and Humanitarian Operations"

Dr. Mahar Lagmay
Dr. Ted Esguerra, MD
Mr. Jun Ryan C. Orbina | World Health Organization
Mr. Gil Francis G. Arevalo | UN Office for the Coordination of Humanitarian Affairs (UN-OCH)

"RDH Communication Teaching-Learning Good Practices and Resources"

Ms. Flordeliz L. Abanto | Far Eastern University
Mr. Nilo A. Yacat | Family Health Informational 360 & Asian Institute of Journalism and Communication