MTRCB Family & Child Summit 2015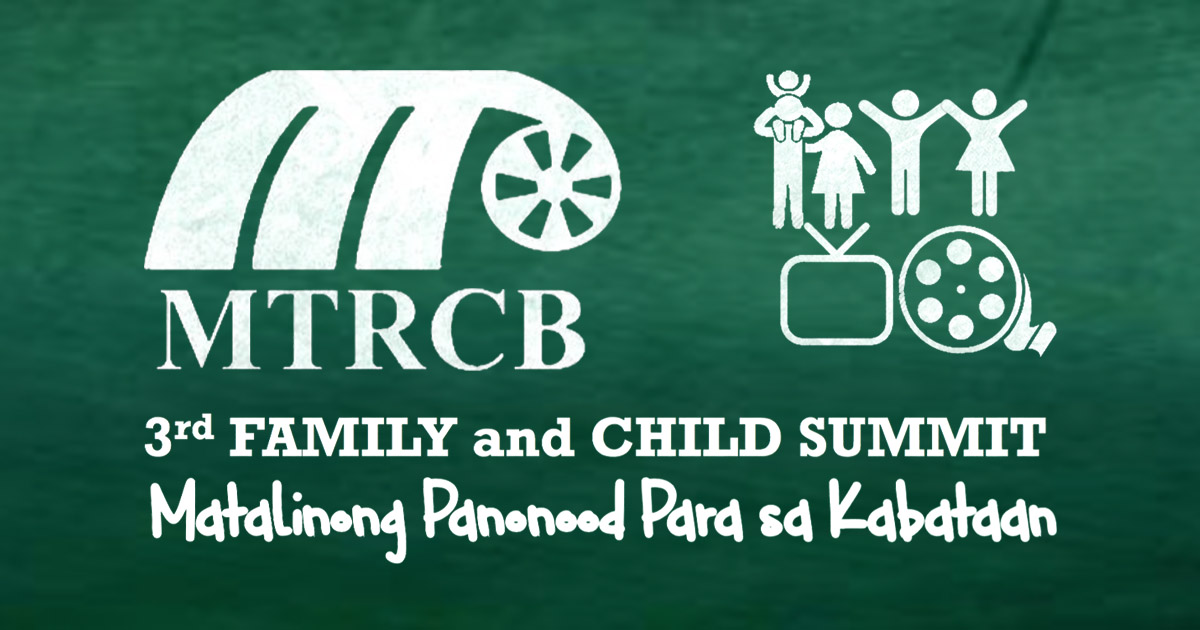 We are pleased to inform you that the Movie and Television Review and Classification Board will hold its 3'" Family and Child Summit on 14 November 2015, 9:00 a.m. to 4:00 p.m. at St. Mary's College Auditorium, Quezon City. The theme of this years' summit is "Matalinong Panonood Para Sa Kabataang Pinoy" This occasion aims to address issues of the youth in particular, and center on their active role in the society.
More particularly, the Family and Child Summit seeks to strengthen the Filipino family by encouraging the creation of programs and films that espouse and emphasize traditional Filipino values.
In this connection, may we please invite 600 students from your member universities and colleges to be our participants for the said event. Furthermore, may we also request participating universities and colleges to  make a statement or resolution focusing on the theme, "Ang MTRCB at Kabataang Pinoy Tungo sa Matalinong Panonood. " The statement will represent the voice of the youth and their aspirations for MTRCB as an institution in developing both the film and media industries and the Filipino youth in regards the media content that they watch. The statement may also include their contributions for an age-appropriate and value-based media entertainment. Three (3) selected students will be chosen to share their statements during the summit proper as part of the program.
Should you need further information on the matter, pleas feel free to contact us at 376—7386 and look for Mesdames Hazel Valencia and Iris Joy Abarquez.
Truly yours,
(sgd)
EUGENIO H. VILLAREAL
Chairperson
---
Downloads