World Journalism Education Congress 2016 at New Zealand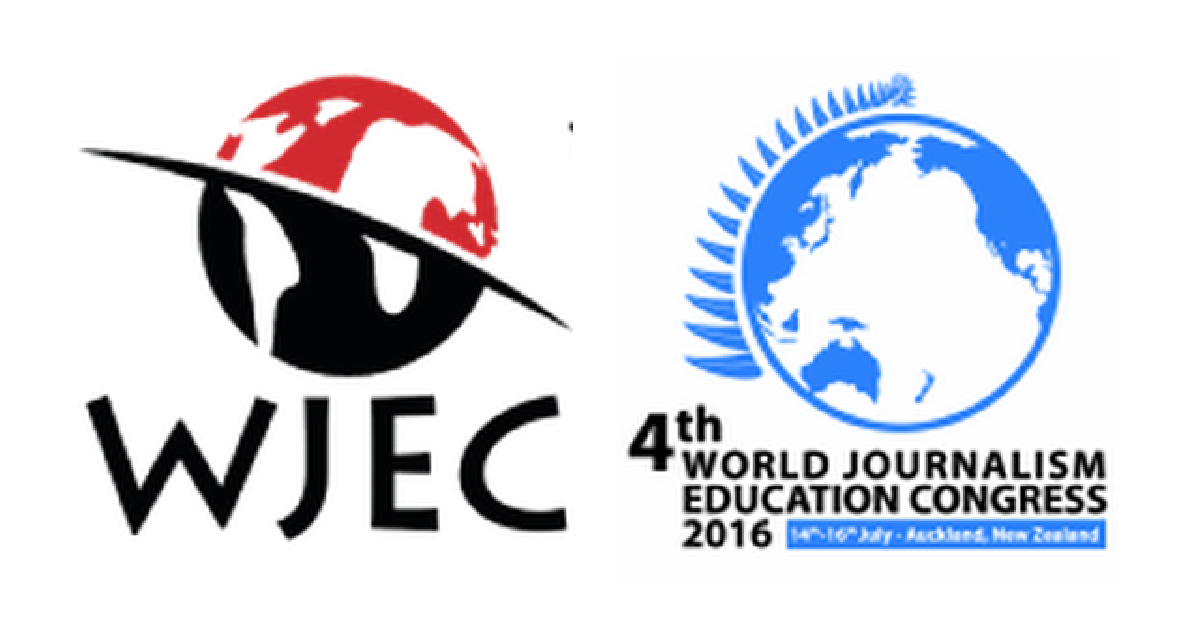 CALL FOR PAPERS – The fourth World Journalism Education Congress will be held at the Auckland University of Technology in Auckland, New Zealand between July 14 and 16, 2016.
It follows the successful third congress held in Mechelen, Belgium, in July 2013.
With the support of journalism education organizations worldwide,* the Congress is designed to provide a discussion forum on common issues and interests and a foundation for supporting the continuing development of journalism and journalism education around the globe.
The WJEC is inviting academic paper abstracts related to the wider issue of journalism education for presentation as refereed research papers at the conference.
Abstracts will be accepted on any topics related to mass communication, but submitters are encouraged submitters are encouraged to focus their submissions on the broader conference theme, "Identity and integrity in journalism education" and to specifically relate their work to:
Mobile/Social/User Generated Media and Journalism
Research Trends in Journalism
Making the Professional Connection Work in Journalism Education
21st Century Ethical Issues in Journalism
Journalism and an Informed Citizenry
Journalism Programs Offered by the Industry
Journalism in the South Pacific
Journalism Education in Asia
For more information, visit the WEJC website at: http://www.wjec.aut.ac.nz/call-for-abstracts.html