Join Knowledge Channel's Class Project, a mini-documentary competition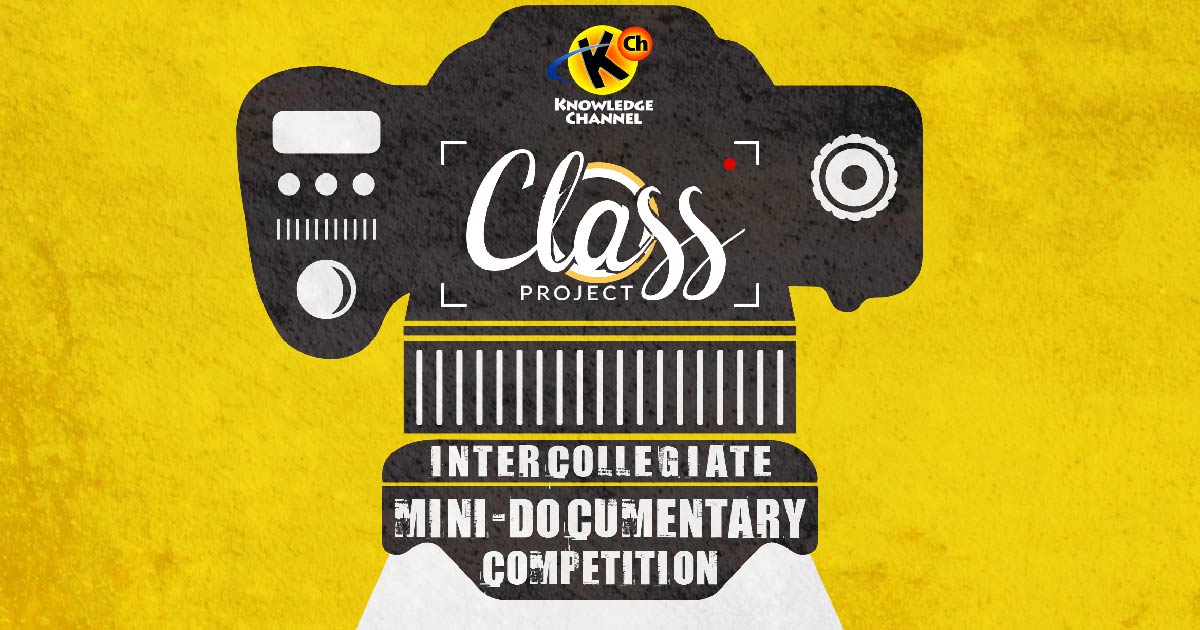 ABS-CBN and the Philippine Association of Communication Educators will be holding the Pinoy Media Congress 12 ("PMC12") in February 2018. Once again, communication professors and students from all over the country will gather to learn the latest trends and issues in media and communications.
In line with this, ABS-CBN and Knowledge Channel Foundation Inc. will be launching the "Class Project: Intercollegiate Mini-documentary Competition" for PACE-member schools. The competition is open to students currently enrolled in a college, university or educational institution, with faculty members of PACE.
Eligible college students are invited to submit documentaries which feature Knowledge Channel's values of social justice, passion to serve, commitment to holistic learning, integrity and nationalism. The competition aims to harness the creativity of our students in making documentaries. Video documentaries should have been produced form January 1, 2017 to November 30, 2017. Total running time should be 12 to 15 minutes. Entries will be accepted from August 15 to November 30, 2017. The winning entries will be aired on Knowledge Channel's month-long Class Project: Winner's Festival. ABS-CBN will reward the students with the best entries with trophies and cash prizes.
For the complete information on the rules, mechanics, and prizes you may visit the PMC microsite at www.pinoymediacongress.com. For further inquiries, you may contact us at [email protected]