PACE celebrates 38th foundation with a teacher training program with ABS-CBN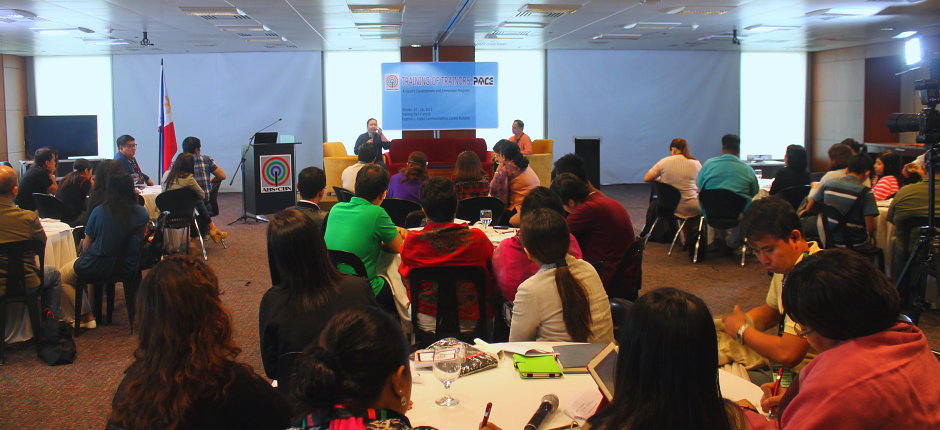 To celebrate the 38th founding year of the Philippine Association of Communication Educators, Foundation  Inc.  (PACE),  it has partnered with ABS-CBN Broadcasting Corporation,  the country's leading media conglomerate,  for "Training The Trainors", a week-long faculty development and immersion program for teachers in communication and media from October 22 to 26, 2013 at the ABS-CBN facilities.
This free intensive program aims to provide some 80 teachers from 40 higher education institutions nationwide, the latest skills in relation to the various aspects of media and communication, particularly on: audience research, current affairs, film, integrated marketing communications, print and new media, news and TV and radio production.
PACE is a Commission on Higher Education (CHED) recognized professional organization of communication and media teachers. PACE is the oldest, largest and most dynamic organization of its kind.
The Training The Trainors shall be in two phases. First is a series of lectures to be given by top executives of ABS-CBN, followed by a three-day intensive exposure and hands-on session at the ABS-CBN facilities in Quezon City or at the ABS-CBN Regional Network Group facilities.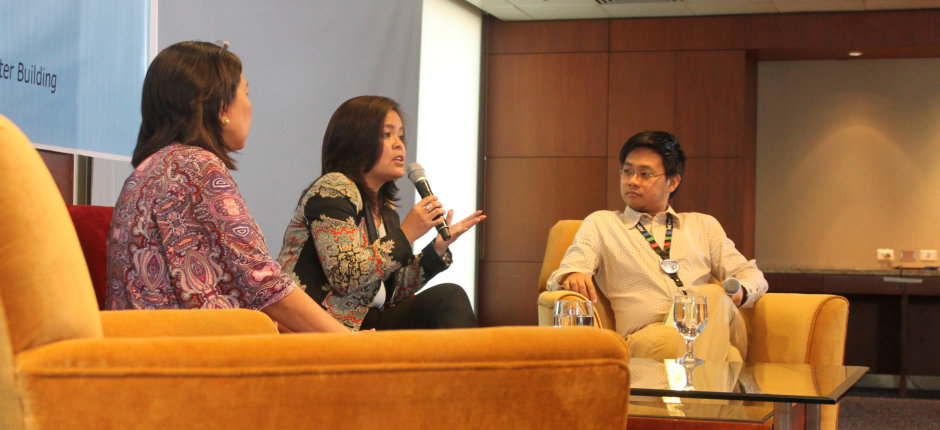 Sessions include lectures and workshops on TV Production by Laurenti M. Dyogi, Head, TV Production;  Film production (Commercial and Digital) by Olivia Lamasan, Head, Creative Group, ABS-CBN Film Productions and  Enrico Santos, Business Unit Head, Skylight Films and Head, Creative Entertainment Synergy;  "What is new in News?" by Ging Reyes, Head, News and Current Affairs; Current Affairs by Gen Reyes, Head, Current Affairs; and Contemporary Integrated Marketing Communications Practice by  Ramon 'Bong' Osorio, Vice President for Corporate Communications Division.
AM Radio on Television will be covered  by Marah F. Capuyan, Station Manager, DZMM; and by Roxy Liquigan,  OIC, Manila Radio FM and Star Music Group, Head, Advertising and Promotion,  ABS-CBN Film Productions Inc. and Star Record; New Media Technologies by Carlo L. Katigbak, Head, Access Group, ABS-CBN Corporation, President, ABS-CBN Convergence Inc., President and CEO, Sky Cable.
"Sino si Juan: Understanding the Filipino Audience" will be presented  by Vivian Y. Tin, Head, Customer Business Development and "Social Listening and the Socialites" by Donald Patrick Lim, Head, Digital Media Division.
PACE will also have a dinner fellowship program on Oct. 23 at the ABS-CBN compound. PACE will re-launch its website and will formally launch its National Communication Congress set for April 2014 in La Trinidad, Benguet.