Announcements & Media Releases
New policies in applying for or renewing your PACE membership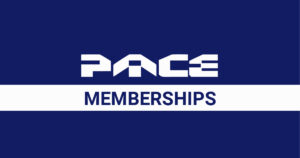 Dear colleagues,
We are instituting a few changes in our procedure in accepting membership dues and releasing of certificates.
Starting SY 2016-2017, PACE Membership Dues will be accepted and, Receipts and Certificates of Membership will be issued in any of the following PACE activities: PACE Teacher Training Programs, Pinoy Media Congress, PACE National Conference and General Assembly. This will also help our treasurer and membership committee to better manage and monitor the inflow of membership.
However, anyone can still register to be part of our PACE mailing list using the form below. For those who have already registered, you can re-enter your email address in the same form to update the information in our database.
For inquiries, feel free to email us at [email protected]. Thanks!
PACE be with you,
Your Board of Trustees