Announcements & Media Releases
Wen Reyes leads new PACE Board of Trustees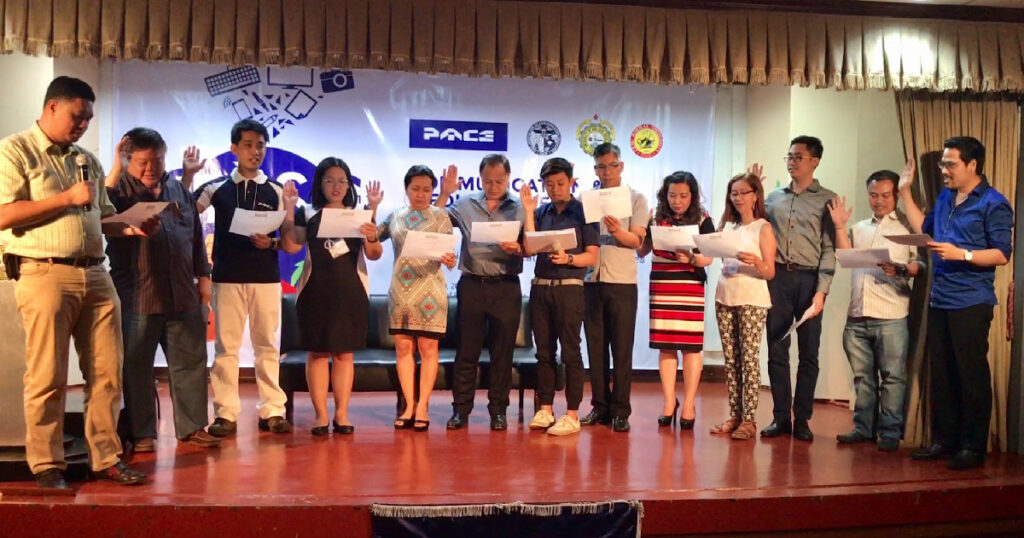 CEBU CITY, Philippines — Dr. Rowena Capulong-Reyes of Far Eastern University is the new President of the Philippine Association of Communication Educators (PACE) Foundation, Incorporated.
She succeeds Prof. Marco M. Polo of De La Salle University – Dasmariñas, who served as President for two terms, from 2013 to 2017.
The following are the new officers of PACE:
President: Dr. Rowena Capulong-Reyes (FEU)
Vice-President for Luzon: Prof. Joeven Castro (FEU)
Vice-President for Visayas: Prof. Ulderico Alviola (VSU)
Vice-President for Mindanao: Dr. Ma. Theresa M. Rivera (XU)
Secretary: Prof. Mark Lester D. Chico (UPLB)
Assistant Secretary: Prof. Jed Asaph Cortes (VSU)
Treasurer: Prof. Monina Bello (SPUQC)
Assistant Treasurer: Dr. Jose Reuben Alagaran II (PUP)
Public Relations Officer: Dr. Severino Sarmenta, Jr. (AdMU)
Compliance Officer: Prof. Janet Tibaldo (SLU)
Trustees

Dr. Bettina Joyce Ilagan (CvSU)
Prof. Jose Arsenio Salandanan (UST)
Dr. Gwenetha Pusta (UST)
Prof. Julius Neil Piala (UP Mindanao)
Dr. Joseph Tubilan (CNU)

Ex-Officio: Prof. Marco M. Polo (DLSU-D)
The Board, composed of 15 members, was elected from an offical list of candidates nominated online and onsite, at the Communication & Media Studies Conference, by PACE members. The election was also opened online to non-attending PACE members.
They are set to meet again for a Strategic Planning Workshop in July 2017.