Comm legends inspire educators with stories of hard work and resilience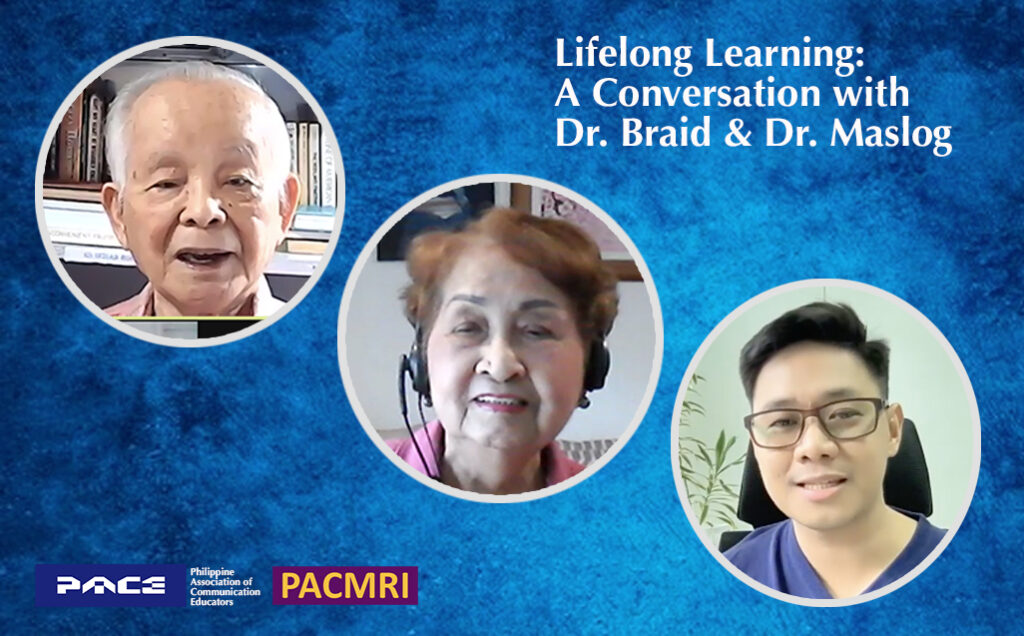 Communication living legends, Dr. Crispin Maslog and Dr. Florangel Braid, inspired educators with the sharing of their meaningful journey and experiences in the fields of media and education over the last six decades in a conversation on lifelong learning held on 27 October 2021.
Dr. Maslog, former president of the Philippine Association of Communication Educators (PACE) and current chair of the Asian Media Information and Communication Centre, happily recalled his experiences as a young student-journalist which eventually shaped him to be one of the most respectable reporters in the field.
For her part, Dr. Braid, president emeritus of the Asian Institute of Journalism and Communication, emphasized the relevance of having alternative media, values, and way of thinking in traversing the intricate and ever-changing world of communication and media.
PACE President Mark Lester del Mundo Chico, in his closing remarks, underscored the importance of educators and professionals working together in order to achieve the shared vision of Dr. Maslog and Dr. Braid for communication to realize its significant role as a driving force toward national development.
As part of PACE's 46th anniversary celebration, the Webinar on Lifelong Learning is a joint undertaking between PACE and the Philippine Association for Communication and Media Research, Inc.