PACE supports positive psychology during the pandemic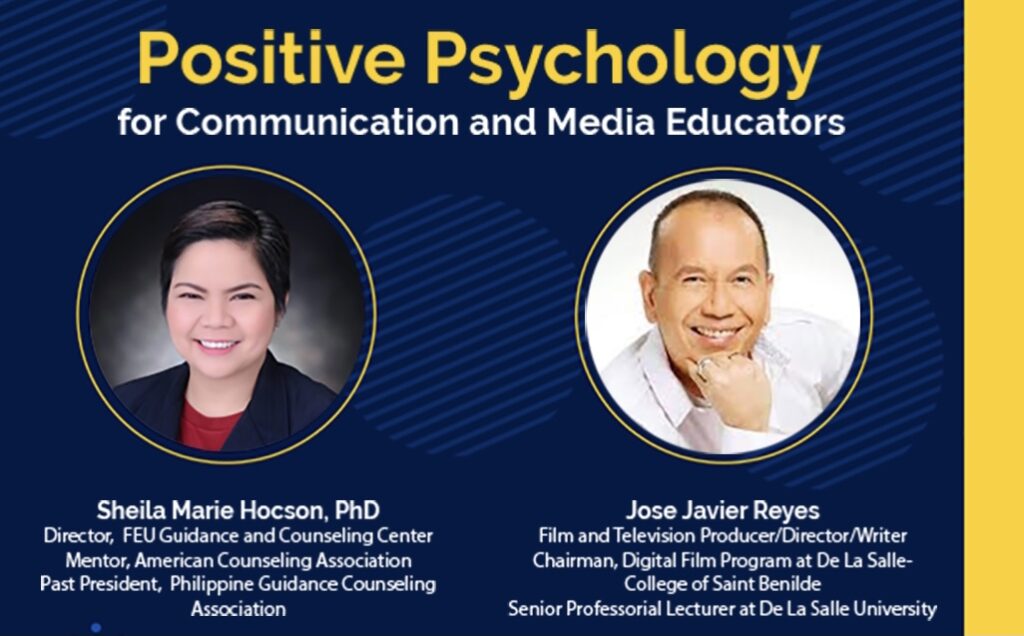 Two renowned speakers discussed the productivity stressors and coping strategies in the emerging education landscape using theoretical and practical lenses. Dr. Sheila "Shake" Hocson, former president of the Philippine Guidance Counselling Association and director of Far Eastern University's Guidance and Counselling underscored the importance of a flourishing wellbeing built on one's character strengths and positive emotions. "Discover your talents, invest in them, and continue to map happiness by nurturing relationships and finding life's greater meaning," Hocson stressed.
"Accept, adapt, advance," were the insights of Jose Javier Reyes or "Direk Joey," a multi-awarded director and writer for film and television who also heads the Digital Film Program of the School of Design and Arts, De La Salle College of St. Benilde. Reyes encouraged teachers to accept the new learning configuration, adapt by creating more interactive activities with students, and advance by showing more concern for students.
Both speakers emphasized the value of Me Time for teachers. "K-Drama is better than Botox during the pandemic," Reyes said. He would dedicate 9 PM as his break from work. "Spend time with family, do yoga exercises, visit your church, or do anything that makes you happy," Hocson shared.
Both also highlighted empathy and inclusivity when dealing with students. They advised to take suicidal ideations seriously by reaching out to the students' guardians and social network. Hocson added that school counsellors may initially perform counselling, but referral to health professionals is crucial to address any student's mental health concern.
Teachers from 59 schools all over the country attended the webinar that is part of a series that PACE had conducted since the pandemic's onset. Previous webinars focused on flexible learning strategies for teaching integrated marketing communications, knowledge management, core communication courses, and media and information literacy.
PACE is the country's oldest and largest national professional organization for communication and media educators.