PACE, ABS-CBN wrap up Pinoy Media Congress 2023 with valuable insights on humanizing communication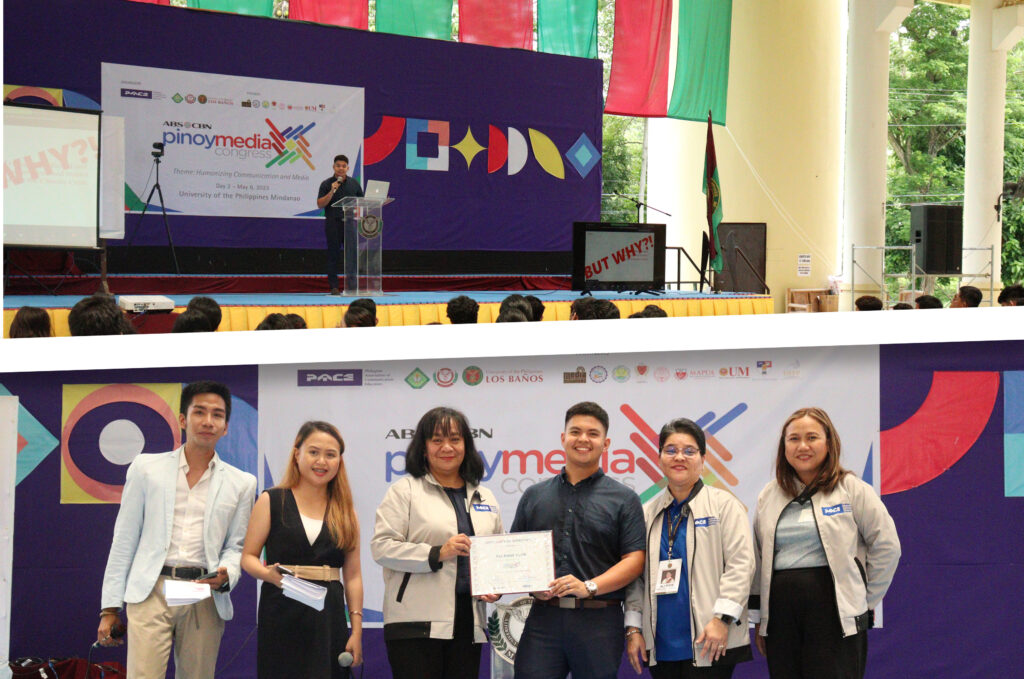 The Philippine Association of Communication Educators (PACE), in partnership with ABS-CBN, has successfully concluded the final leg of Pinoy Media Congress (PMC) 2023 on May 6 at the University of the Philippines Mindanao. PMC is the country's biggest and longest-running gathering of communication and media students, faculty, and practitioners.
More than 600 communication and journalism students from various universities and colleges across the country attended the event online, while about 200 attended on-site. In her welcome message, UP Mindanao Chancellor Lyre Anni E. Murao highlighted the significance of the prudent and responsible use of words in humanizing communication as the event coincides the World Press Freedom Day on May 3.
Kay Brondial, head writer of the hit ABS-CBN series "The Dirty Linen," started the discussion by emphasizing the importance of striking a balance between creativity and listening to what the audience wants. She shared insights on how to create compelling content while still catering to the viewers' preferences.
The discussion continued on with Val Amiel Vestil, executive director of the Association of Young Environmental Journalists (AYEJ), who spoke about how media messaging can help mainstream stories, particularly those related to the environment. Vestil encouraged the participants to use their skills and knowledge to contribute to the country's sustainable development.
ABS-CBN Chief of Reporters Jeff Canoy shared, for his part, different reporting techniques and styles that center on humanizing communication. Canoy underscored the importance of storytelling that evokes emotions and empowers the audience to take action.
For many years, PMC has been a venue for communication and media enthusiasts to learn, network, and share their experiences. The event aims to hone the skills and knowledge of participants to become responsible media practitioners who promote the values of truth, accuracy, and accountability.
PMC 2023 brought together aspiring and seasoned communication and media professionals and tackled various topics that recognized the significant role that responsible communication and media play in shaping society.