PACE, ABS-CBN hold Pinoy Media Congress 2023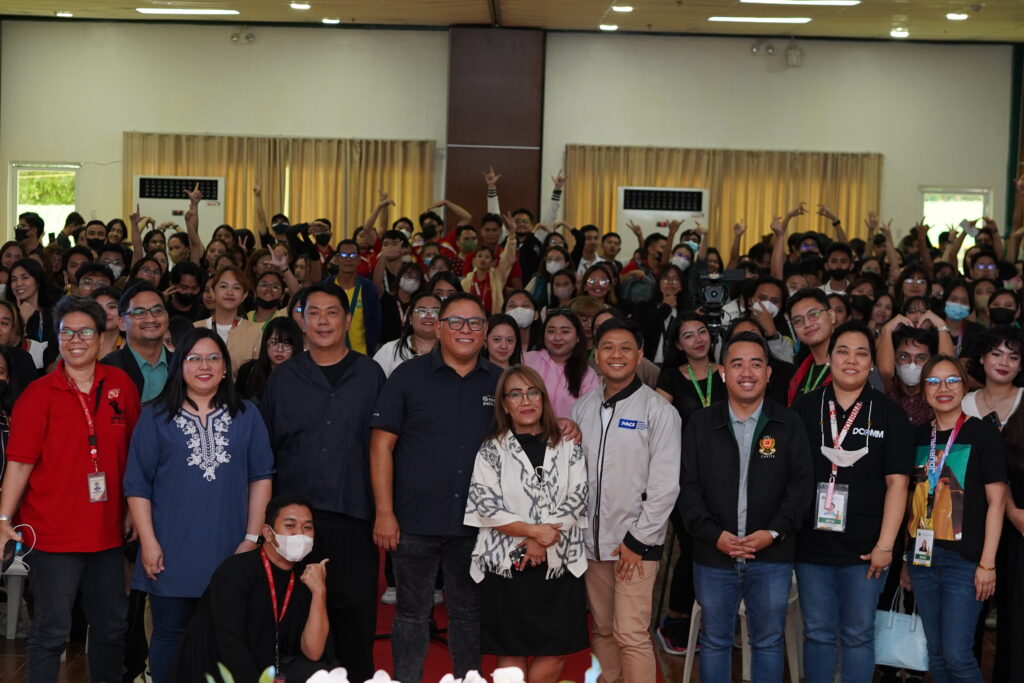 PACE, or the Philippine Association of Communication Educators, in partnership with ABS-CBN, held the first day of the 2023 edition of Pinoy Media Congress (PMC), the biggest and longest-running gathering of communication and media students, faculty, and practitioners in the country through a hybrid mode with onsite participants at the Cavite State University (CvSU) and online via Zoom sponsored by the University of the Philippines Los Baños (UPLB) on April 29, 2023.
Over 1,200 registered participants joined on the first day of the event. In his opening message, PACE President Mark Lester del Mundo Chico recalled his first time attending the Congress in 2005 as a student representative of Luzon in the public speaking segment. He was then a community broadcasting major in the College of Development Communication, UPLB.
"You are the future of media and communication; you are the future of PACE. PMC is one way of capacitating yourself to be ready to face the challenges of the world," Chico said after sharing his own journey from being a PMC alumnus to now president of PACE, the premier, biggest, and most dynamic organization of communication and media educators and practitioners in the Philippines. Chico is currently an assistant professor at the UPLB Department of Development Broadcasting and Telecommunication and the director of public relations at UPLB.
PACE Vice President for Luzon Bettina Joyce Ilagan, who is the dean of the College of Arts and Sciences of CvSU, welcomed the participants and reminded them of CVSU's tenets of truth, excellence, and service that to her should be the same values that present and future communication and media educators, practitioners, and scholars should strongly advocate and live by.
The event gathered some of the best in the academe and media industry as speakers including Dr. Rosario Roan Cristobal, executive producer and anchor of DZRH's "Radyo Henyo." She highlighted the crucial role of media in making scientific information easily accessible to the general public.
Roxy Liquigan, head of ABS-CBN Music, and Naomi Enriquez, head of ABS-CBN Music's International Marketing and Promotion Partnerships talked about their efforts in bringing Filipino music and artists to the global stage and the role of digital platforms in making this happen.
Meanwhile, Leo Katigbak, head of ABS-CBN Film Restoration, spoke about the importance of restoring classic films and bringing them to a younger audience. He highlighted how cinema reflects and speaks about our identity as Filipinos.
The second day will be held on May 6 at the University of the Philippines Mindanao with more speakers and discussions on media and climate change, disaster reporting, and storytelling for Gen Z.