PACE supports MMFF Summer Student Film Festival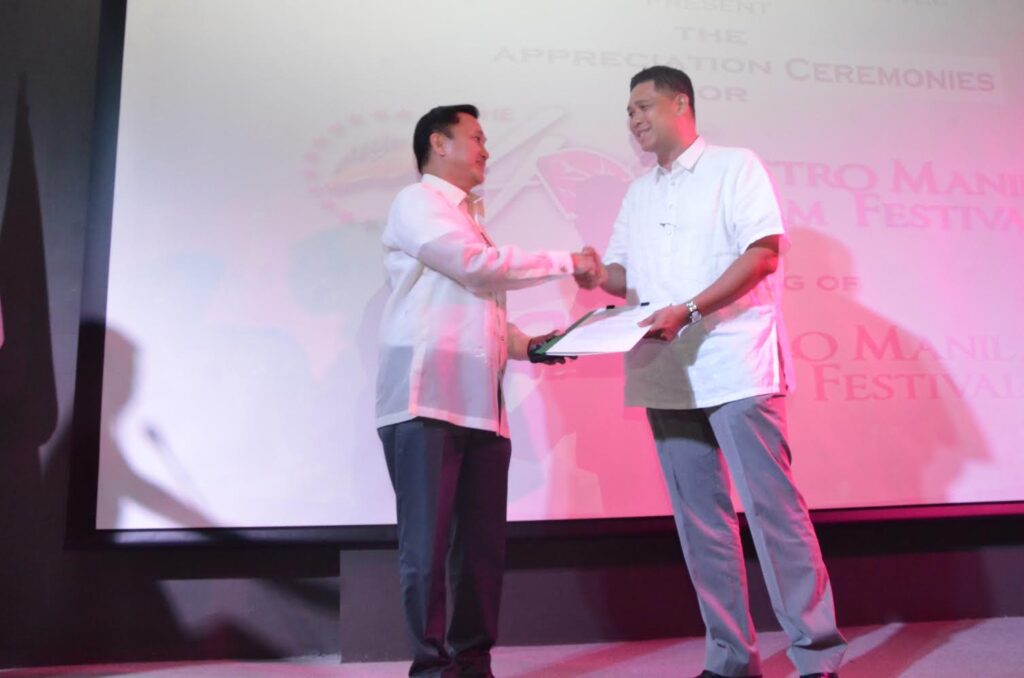 In order to promote the next generation of filmmakers and to promote the love for the craft, the Philippine Association of Communication Educators (PACE) has entered into a Memorandum of Understanding with the Metro Manila Film Festival (MMFF) Organizing Committee to support its Summer Student Film Festival (SSFF).
The SSFF is under the umbrella of the MMFF New Wave Section for independent and student short films. Under the Summer Fest, there are two competition categories namely: CinePhone and the Student Short Film Competition.
The MOA was signed during the appreciation night for the 40th MMFF winners and the launch of the 41st MMFF held at the new MMFF Cinema at the Metropolitan Manila Development Authority complex, Makati City. MMDA Chairperson Atty. Francis Tolentino and PACE President Prof. Marco Polo signed the MOA.
PACE is calling on all its members and partners to support this project.
For more information visit the following:
Website: http://mmda.gov.ph/index.php/mmff
Facebook Page: https://www.facebook.com/mmff.newwave
Twitter: https://twitter.com/mmff_newwave
Instagram: https://instagram.com/mmff_newwave/